AP300F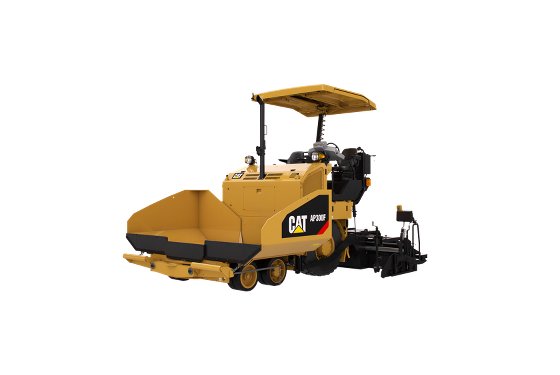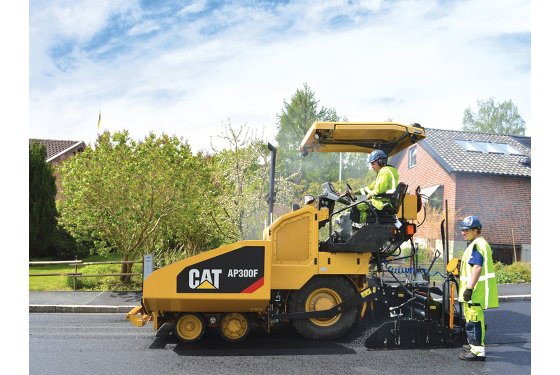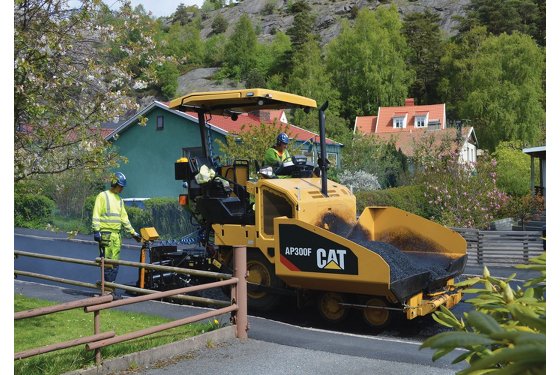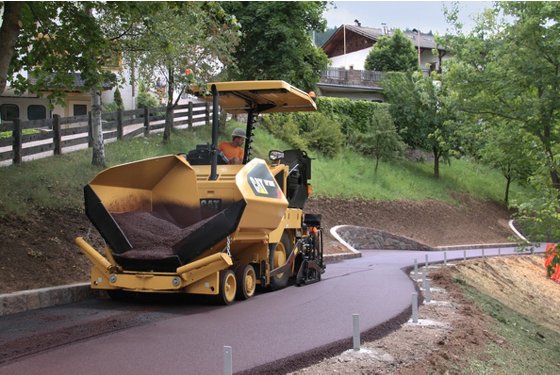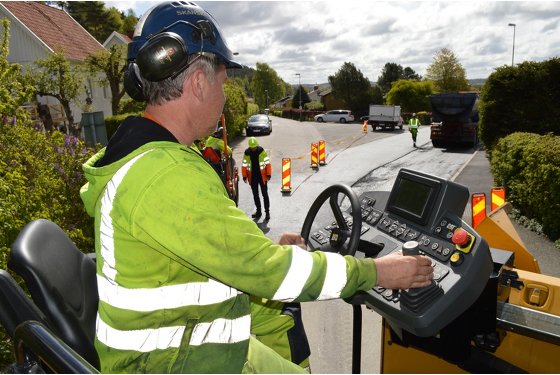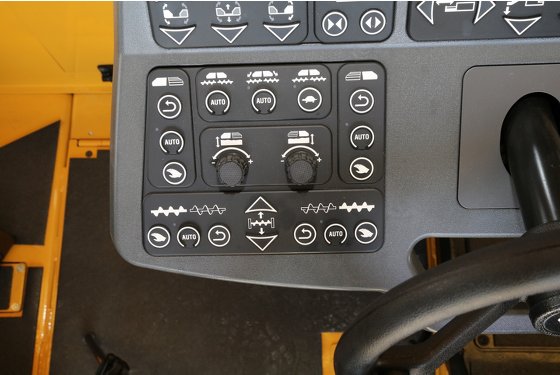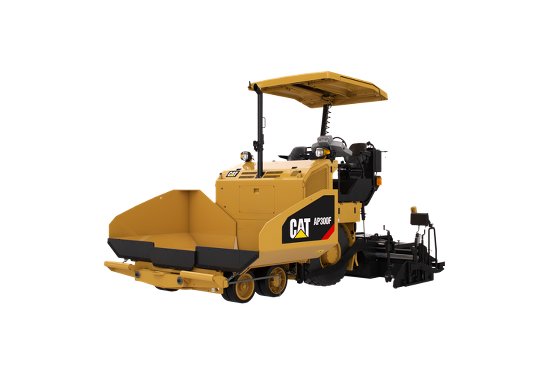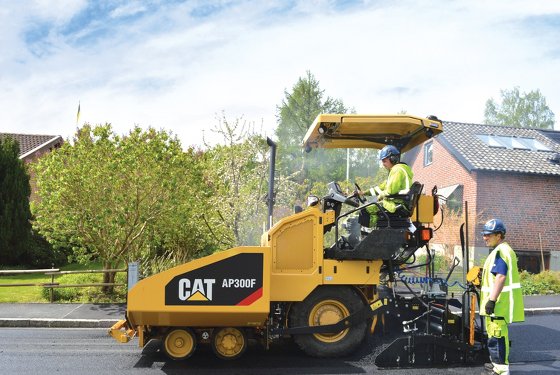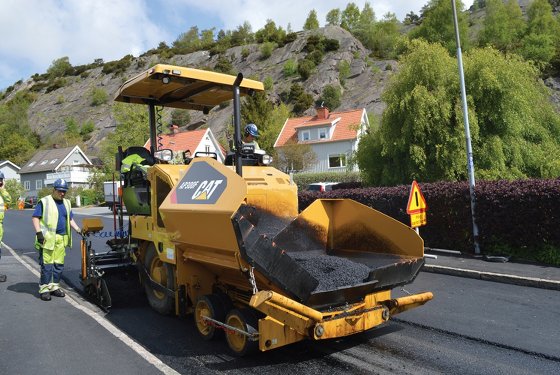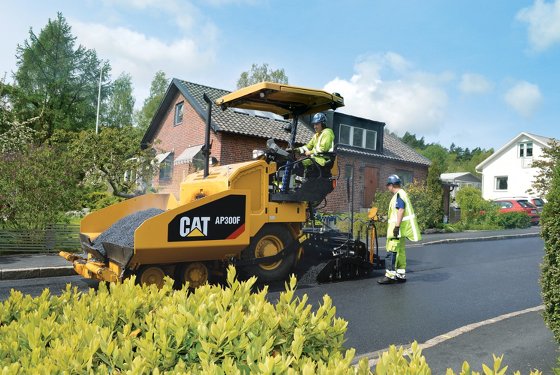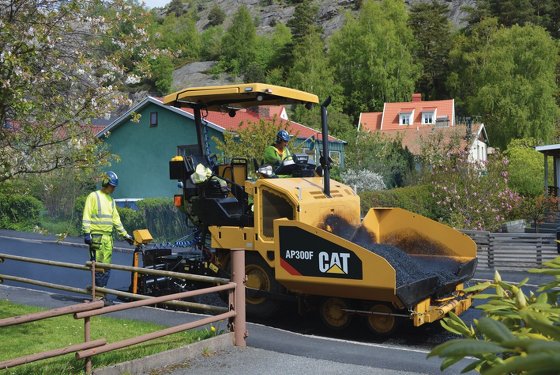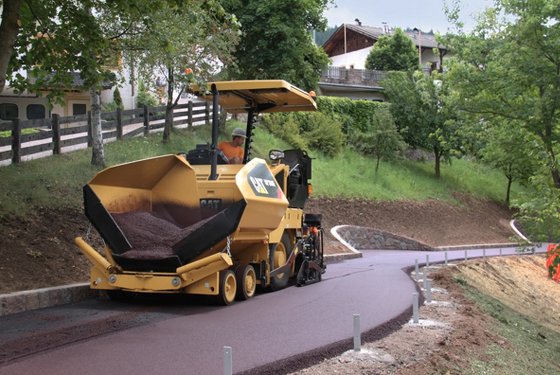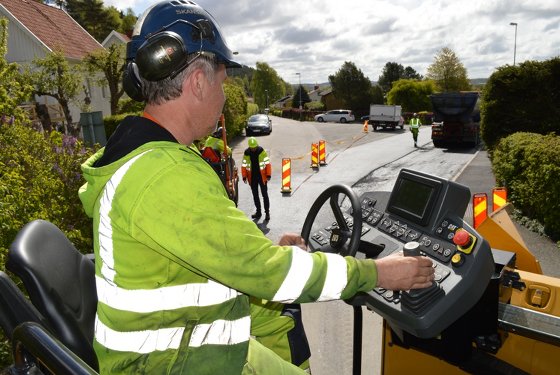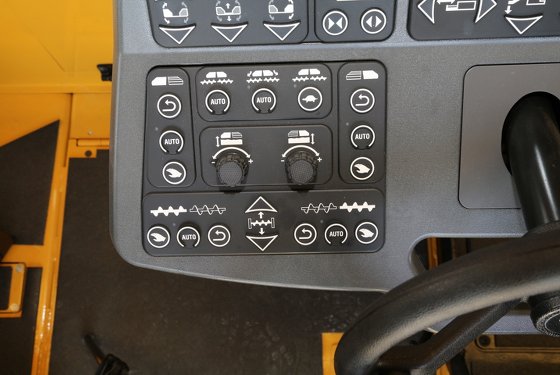 Overview
The AP300F is a small to mid-sized paver with a paving range from 1.75 m to 4.0 m (5.6 - 11.1 ft), making it a perfect fit for urban streets, cycle and walking paths, shoulders, as well as other small and medium job sites. A reduction option reduces the paving width to 700 mm (27 in) for trenches and other narrow applications. Technologically advanced features such as eco-mode, auto-fill, single-touch feeder activation, and automated travel mode make this paver and screed combination extremely productive and versatile for large and small contractors.
AP300F - Specifications
Engine

Gross Power

73.8 HP

55 kW

Engine Model

C3.3B
Operating Specifications

Standard Paving Range

1.75 - 3.42 m (5.6' - 11.1')

Maximum Travel Speed

10 mile/h

16 km/h

Maximum Paving Speed

200 ft/min

61 m/min

Minimum Paving Width

27.5 in

700 mm

Maximum Paving Width

13.1 ft

4 m
Weights

Operating Weight - With SE34 VT

18078 lb

8200 kg

Tractor Weight

14550 lb

6600 kg

Operating Weight - With SE34 V

17637 lb

8000 kg
Dimensions

Wheel Base

6.45 ft

1950 mm

Transport Length

16.4 ft

5029 mm

Operating Length

16.5 ft

5047 mm

Operating Height - With Canopy

11.2 ft

3415 mm

Operating Width

10.4 ft

3180 mm

Transport Height

8.6 ft

2645 mm

Truck Entry Height

21.5 in

547 mm

Truck Entry Width

10.3 ft

3150 mm

Transport Width

6.3 ft

1938 mm
Service Refill Capacities

Washdown Spray Tank

6.2 gal (US)

28 l

Fuel Tank

29 gal (US)

110 l
AP300F - Related Products
High Efficiency Powertrain -

Advanced Eco-mode modifies engine speed to save fuel and reduce sound levels, leading to lower operating costs and better work site communication.
Three steering/travel modes provide alternative control options for paving, traveling, and maneuvering around the job site.
Pave mode enables a paving speed up to 61 mpm (200 fpm), while travel mode offers a quick speed of 16 kph (10 mph).
Maneuver mode offers tight turning capability for easier positioning in compact areas.

More Traction -

Large, hydroflated, 365/80 R20 drive tires combine with the front wheel assist option to deliver 20% more traction for those tough working conditions that include heavy loads and soft base materials.

Automated Enhances Material Flow -

Consistent paving starts can lead to smoother pavement. At the beginning of each pass, the auto-fill material feed system activates the augers and conveyors and moves material across the face of the screed until the material reaches the set points of the feed sensors. This consistency allows the operators to quickly fine tune the feeder system speeds for smooth material flow in front of the screed.

Technology Enhancements -

Technology enhancements optimize operator performance. The material feed system can be activated with a single switch for quick setup. Each auger and each conveyor can also be activated individually in manual or automatic mode when certain conditions exist.

Advanced Control -

Advanced hopper controls enhance operator efficiency by allowing more focus to be on the work site.
The advanced control activates the hopper fold or retract function with a single touch. The operator doesn't have to press the switch through the entire travel cycle.

Cleanout and Warm-Up Mode -

The cleanout and warm-up mode activates the augers, conveyors, and tamper bars (if equipped) at slow speed enabling for the application of inhibitors that help prevent material build-up.

Comfort and Visibility -

Providing reliable machine control in inclement weather can be a challenge.
Water resistant consoles provide excellent reliability and meet IP67 common water submergence ratings.
The switches have been tested to one million cycles without failure. If a failure does occur, grouped components are serviceable and it's not necessary to replace the entire console.
Raised switch design and adjustable brightness controls simplify nighttime operation, while the touch screen LCD displays allow for customization.
Multiple language options and large symbols accomodate crew diversity.

Electric Heat -

The electric heat control panel utilizes touch-pad technology and LED indicator lights to create a user-friendly interface.
Three pre-set temperature settings for each screed section ensure even-heat distribution and manual adjustments provide override capability. On-board diagnostics enable the operator to verify fault indicators.

Tamper Bar Screed -

The SE34 VT combines vibratory screed plates and tamper bars to optimize density behind the screed.
Variable speed settings for tamping speed and vibratory speed help fine tune the system to maximize mat quality.

Quick-Change Heating Elements -

The screed plate heating elements easily slide out for fast replacement in the event that a failure occurs.
The technologically advanced monitoring system automatically keeps the screed plates heating if a temperature sensor fails.